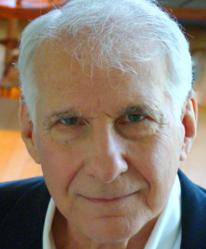 "This is a landmark legal confirmation of the scientific fact that the newer antidepressants like Prozac, including the SSRI and SNRI antidepressants, can cause violence and even murder." ~ Peter R. Breggin MD
(PRWEB) November 08, 2011
Final sentencing for the teenager who inexplicably murdered his friend while on Prozac occurred November 4, 2011. The case involved a Winnipeg, Canada teenage high school student with no prior history of violence who, while chatting in his home with two friends, abruptly stabbed one of them to death with a single wound to the chest according to court documents. Provincial Court Judge Robert Heinrichs based his decision upon psychiatrist Peter R. Breggin, M.D.'s report and formal testimony to the court according to the Judge's Opinion.
In the case of "Her Majesty the Queen and C.J.P" (Citation #2011 MBPC 62), in the Provincial Court of Manitoba, Canada, Judge Robert Heinrichs gave the boy a three-year sentence, less time already served, so that he has only 10 months remaining in jail. The judge additionally required community supervision for four years.
Psychiatrist and expert witness for the defense Peter R. Breggin, M.D. said, "This is a landmark legal confirmation of the scientific fact that the newer antidepressants like Prozac, including the SSRI and SNRI antidepressants, can cause violence and even murder."
Dr. Breggin testified that the boy's primary care physician and his parents alerted the prescribing psychiatric clinic to his deteriorating condition, which included agitation, anger and mood swings. But the clinic continued the Prozac and then doubled it. Seventeen days later, the teen knifed his friend to death, according to court documents.
Provincial court judge Robert Heinrichs read Dr. Breggin's report and listened to his expert testimony in court. In his written opinion, Judge Heinrichs found "Dr. Breggin's explanation of the effect Prozac was having on C.J.P.'s behaviour both before that day and in committing an impulsive, inexplicable violent act that day corresponds with the evidence; as Dr. Breggin states in his report, there was no significant deliberation or organization by C.J.P. that afternoon."
Earlier in the year on September 16, 2011 Judge Hendrichs issued his opinion that the sixteen-year-old should be tried as a youth instead of an adult. The judge found that "his mental deterioration and resulting violence would not have taken place without exposure to Prozac." Also confirming Dr. Breggin's lengthy report and testimony, the judge found , "He has none of the characteristics of a perpetrator of violence. The prospects for rehabilitation are good."
In his report and testimony, Dr. Breggin found that the boy's symptoms were consistent with a Prozac (fluoxetine) Induced Mood Disorder with Manic Features and that he would not have committed the violence if he had not been given the antidepressant. He also testified that the teen had improved dramatically when removed from the Prozac after a few months in jail and that he was no longer a danger to himself or others. He brought numerous independent scientific studies to court confirming that a large percentage of youth exposed to the newer antidepressants will develop these hazardous adverse drug reactions. He also noted that the observations and even the wording of his own earlier scientific publications had been included into the information now found in the official FDA-approved labels. Dr. Breggin's scientific articles concerning antidepressants can be found on his website at: http://breggin.com.
The defense attorney in the case was Greg Brodsky of Manitoba.
Peter R. Breggin, MD is a psychiatrist in private practice in Ithaca, New York, and the author of dozens of scientific articles and more than twenty scientific and popular books. His two most recent books deal with medication induced violence: Brain-Disabling Treatments in Psychiatry, Second Edition, and Medication Madness: the Role of Psychiatric Drugs in Cases of Violence, Suicide and Crime. Dr. Breggin's home website is http://www.breggin.com where many of his scientific reports on antidepressants and other subjects can be retrieved. On April 13-15, 2012 in Syracuse, New York, the annual conference of Dr. Breggin's 501c3 nonprofit international organization,the Center for the Study of Empathic Therapy, will be held. The conference will include a panel of lawyers, experts, survivors and families concerning antidepressant-induced violence, suicide, and crime.
And here an added word
Living Cause and Effect
Rose Marie Raccioppi

Behavior must be looked at from varied and integrated perspectives. All that a child experiences weaves his/her cloak of response. Each thread, be it genetic, environmental, physical, emotional, cognitive, chemical, energetic, cultural, spiritual, perceptual, contributes to the nature and weave of this fabric of BEING. To understand behavior is to understand the interplay of cause and effect. The APOGEE Learning™ paradigm has and continues to support children, teens and adults across the age span by creatively exploring this interplay of cause and effect to determine a course of action and supports that address each identified need. Programs are tailored to each individual and may include, nutritional guidance, exercise, specific academic supports, study skills, sport activities, music, art, dance, creative writing, and the special talents and/or interests of the student. When one, at any age, understands what may trigger a positive or negative response, one moves toward becoming an empowered self.


and so the intent and goal of
The APOGEE Achiever™ Program...



With autonomy, mastery, and purpose




creative, caring, free thinkers




and doers are developed.



All inquiries are welcomed. All posts will receive a response.

.
The APOGEE Achiever Program

™
The Academics and the Arts
~ Soar To Success ~
•Individualized Subject Tutoring•
•Study Skills and Mastery Strategies•
•All Learning Styles•
~Reading~
~Mathematics~
~Writing~
~Organization~
~Communication Skills~
~Assignment Management~
~Stress Management~
~ Acu-Tone™ Sound Therapy~
~Relaxation, Breathing, Attention and Focusing Exercises~
~Achievement Goals~
~All Ages ~ All Grades ~ All Subjects~
~PSAT~ SAT ~ All Test Preparation~
~Coaching~
~Family Therapy~
• Inquiries welcomed
•
• Call or post
•
• All Questions Answered •
For more information on services
provided for all learning needs:
http://www.apogeelearning.com
http://www.acu-tone.com
APOGEE Learning ~ A Whole Child Paradigm
•

Learning styles honored and supported
•
•

Readiness experiences provided
•
•

Task analysis applied
•
•

Student interests as motivators
•
•

The Whole Brain approach to study and mastery

•
Inquiries Welcomed
Call for your

FREE

Introductory Consultation.
845-359-9056
toll free: 1-866-228-8663